Latest BLOG posting on the Goat Shed Construction and retrospective images: Click blog link above.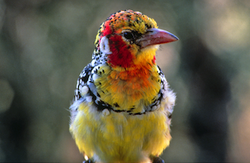 Gail LaRocca
through
LaRoccaAfrica.com
presents programs,
Jambo Africa
and
Adventure Africa
to schools and community groups, that focus on the similarities and differences among and between various ethnic groups in Tanzania and the humanitarian projects - LifeWaterAfrica.com and Sunrise for Life, home for street children. The audiovisual and narrated program is set against the stunning backdrop of African wildlife that roam along the cusp and plains of the Serengeti.
Motto: To change people's lives - Elevation through Education.
Gail's involvement in Tanzania garnered her the 2010 100 Unsung Heroines award in Massachusetts.
---
Gail LaRocca • Bio Sand Water Filters in Tanzania

The journey continues. We returned to Tanzania in 2014 to work on the installation of Bio Sand Water Filters and other projects.

This website (once LifeWaterAfrica.org but now .com) talks about:
• The construction of the filters
• A fast paced slide program on the project
• A bit about Gail LaRocca and the ongoing blog
• A link to the school programs on the diverse cultures, wildlife and landscape of Gail's second home

CONTACT: Gail LaRocca, 617.285.7307 • GailALaRocca@gmail.com